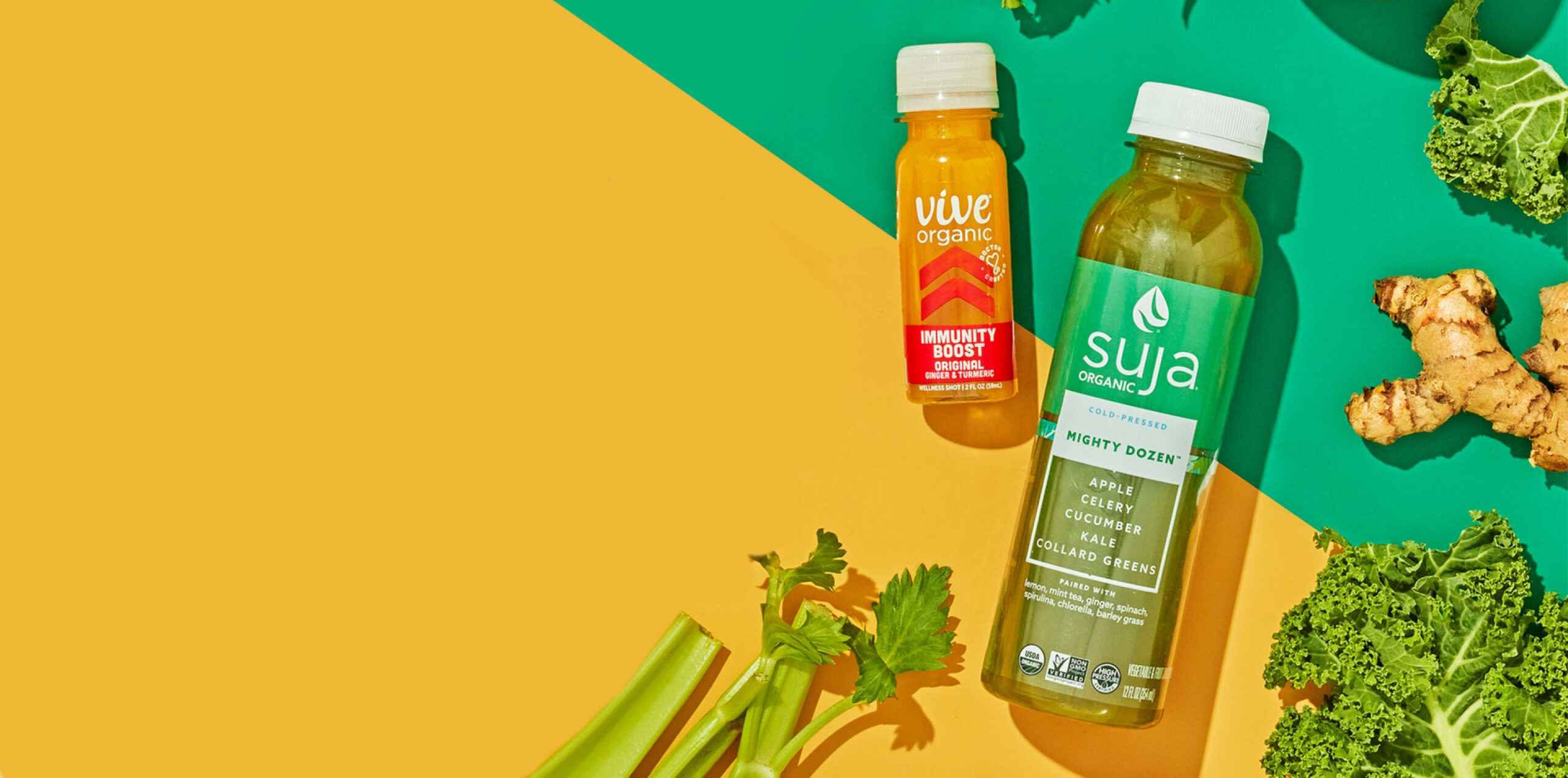 Your daily wellness journey, empowered.

Our Mission
To enable better choices and healthier daily rituals.
In 2012, Suja Life began with a shared dream to transform people's lives through conscious nutrition. To address the lack of clean, nutritious, and convenient beverages, the founders created a line of organic cold-pressed juices. Their mission was to make the freshest and most powerful ingredients conveniently available in a form closest to the living plants they originated from. Today, Suja Life
leads the nation in organic and cold-pressed juices and shots, with a growing portfolio of brands.